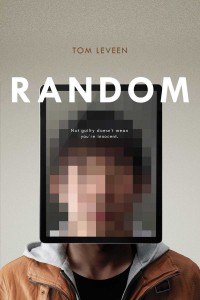 Not guilty doesn't mean you're innocent.
"Sixteen-year-old Tori stands accused of cyberbullying in a hate crime case that has gained nationwide attention. Her brother is not talking to her, her friends are avoiding her, and reporters are showing the world the cruel Facebook posts she had written that spurred her friend's suicide. On the eve of her trial, Tori receives a call from a mysterious teen who claims to have "randomly" called her number, hoping for someone to talk him out of suicide, Tori now has a chance to redeem herself by connecting with this distraught stranger and convincing him that he has reason to live. This quick, suspenseful novel will hook readers through the final page." VOYA, August 2014
Random is also available as a stage play. Read a sample here.
RANDOM TRIVIA
~ Tori was originally "cast" as a male protagonist and Andy as a female.
~ According to the U.S. Department of Justice, teen cyberbullying overall is on a downward trend (as of 2013); however, teenage girls are still bullied online more than teenage boys. Sadly, the report also says that reporting rates are still low.
~ This is the original cover concept: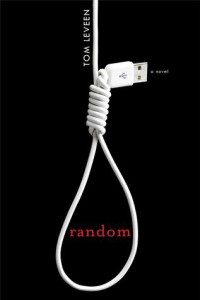 However, certain bookstores claimed the cover was potentially offensive, necessitating a last-minute cover art change.
~ The idea of being on the phone all night with a stranger who is unstable and possibly dangerous to himself is based on a very real incident in the author's life.