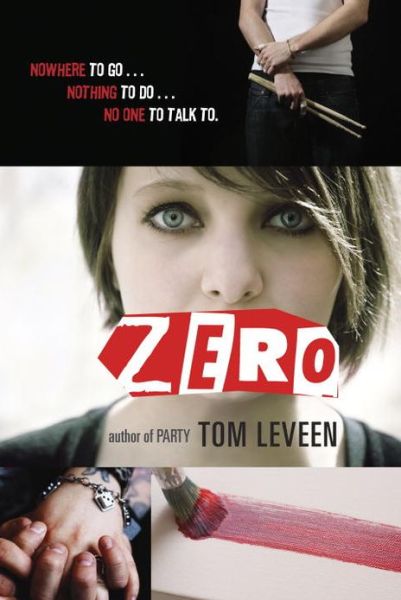 Here's the thing:
For aspiring artist Amanda Walsh, who only half-jokingly goes by the nickname Zero, the summer before college was supposed to be fun—plain and simple. Hanging out with her best friend Jenn, going to clubs, painting, and counting down the days until her escape. But when must-have scholarship money doesn't materialize, and she has a falling out with Jenn that can only be described as majorly awkward, and Zero's parents relationship goes from tense to relentless fighting, her prospects start looking as bleak and surreal as a painting by her idol Salvador Dali. Will life truly imitate art? Will her new, unexpected relationship with a punk skater boy who seems too good to be real and support from the unlikeliest of sources show Zero that she's so much more than a name.
Praise for Zero:
"…readers will find themselves caring about Zero's artistic development, her love life, and the well-being of her family and friends. The real value of the novel lies in its realistic glimpse into the mind of an artist as she creates while overcoming her parents' mistakes to find her own path in life. … The pacing will draw in reluctant readers, and artists and musicians will find characters with whom they can identify." ~ School Library Journal
"Leveen smoothly depicts Amanda's growing self-acceptance through dialogue, as Mike encourages her with his appreciation of her talent and his refusal to go along with her negative body image. …Amanda finds a new level of maturity as she grows through a battle of wills with her mother, moves toward reconciliation with Jenn and faces decisions about the direction of her relationship with Mike. Artful." ~ Kirkus
ZERO TRIVIA
~ The first draft was written in 1993. It was third-person and had multiple points-of-view. The story of Zero is older than the main character herself.
~ Just This Once is a real band that Tom played in. The group had exactly one live gig together, hence the name "Just This Once."
~ The actual year the story takes place is never stated, though there are many hints.
~ While sometimes romantic, and other times decidedly not, Tom maintains Zero is not a "romance."
~ The view of Camelback Mountain Zero has from her home is the same view Tom had growing up.