You think you know her—the girl who's a little quirky, sort of sexy, just out of reach, but always on someone's mind. Everyone likes to talk about her—the manic pixie dream girl. In stunningly raw, relatable prose, Tom Leveen does more than just talk: he tells the story of a less-than-perfect "dream girl" and the equally flawed boy who worships her.
Praise for manicpixiedreamgirl:
"In this spare, well-written romance, Leveen points out the many ways in which we, often unwittingly, deceive ourselves and those around us when we fall in love. " ~ School Library Journal
"…the relationships between the novel's teenage characters … are the real standouts. Tyler's crass banter with his buddies, his snarky but supportive relationship with his sister, and his botched dealings with both Becky and Sydney are entirely realistic." ~ Publishers Weekly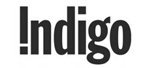 ---
manicpixiedreamgirl TRIVIA
~ One of the bands Becky listens to is featured in Tom's novel Zero, which is (in part) about one band's rise to prominence. 
~ Tyler's short story "Stalemate" that appears in the novel was written by Tom just out of high school. It was originally published on a fledgling short story website that has long since vanished from the web.
~ The band Robby is listening to on the bus is Slayer. The song he misquotes is Raining Blood from the album Reign In Blood. 
~ There are several allusions to Shakespeare, and A Midsummer Night's Dream in particular, scattered throughout the novel. The first is the champagne the boys drink, "Western Flower."  Oberon says that one of Cupid's arrows "fell upon a little western flower." There are thematic similarities as well, such as one girl being pursued relentlessly by a boy while another girl is dismissed and rejected.
~ Additionally, the original title of the novel was Mustardseed, after Tyler's nickname for Becky, who plays a fairy of the same name in the school production of Midsummer.