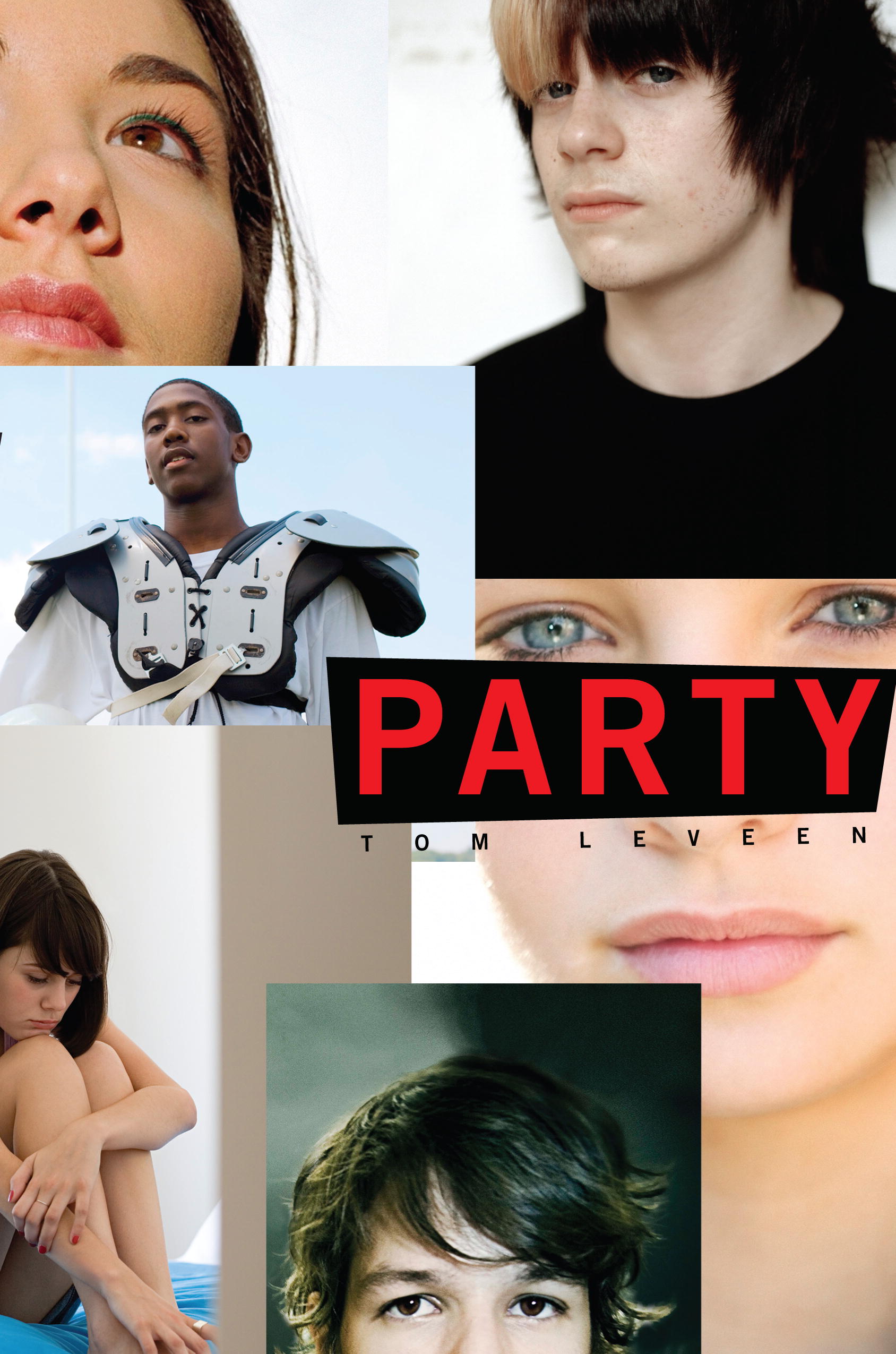 Author Visits Santa Barbara High School, Inspiration for First Novel
Driving out of Santa Barbara on the last leg of his honeymoon, then-unpublished writer Tom Leveen suddenly shouted, "Write this down!" His new wife, Joy, already accustomed to such outbursts of inspiration, pulled a pen and notebook out of her bag. Tom dictated a carefully worded paragraph about a girl named Beckett, whose mother had recently passed away. Beckett is certain no one in school even knows her name—unaware of the boy who's been crushing on her for years, and unaware of the drama and triumph of the night that lays ahead.
That paragraph never made it into Leveen's debut young adult novel, Party (Random House Children's Books, 2010) but the character of Beckett did. So did Leveen's thrall with Santa Barbara. He now returns to the city for a short visit, and his first actual trip to Santa Barbara High School, where he'll be meeting with students and teaching classes on writing.
"Santa Barbara has this aura that I fell in love with immediately," Leveen says. "My wife went to college here, and took me to all her favorite hangouts during the time we spent here on our honeymoon: East Beach Grill, the Mission, Coffee Cat, Shoreline Beach, Super Cucas. They all ended up in the novel, which didn't get published until about five years after I dictated that first paragraph to my wife."
Party is geared toward high school students, but has enjoyed broad crossover appeal to adults who avidly read YA fiction. Leveen's novel is only eleven chapters, but each is told entirely by a different character, so the true motivations and stories of each of the eleven protagonists can't be known until the book's end.
While the setting is, in fact, a high school graduation party near Shoreline Beach, the themes are anything but celebratory.
"A racially motivated fistfight anchors the main plot," Leveen says, "but there are subplots that orbit around that. One of the main themes is 'say words,' that if these characters had all talked to one another instead of making judgements or assumptions, none of the conflict in the novel would have happened. It turns out that this theme, particularly about race and religion as it appears in the book, has become more important for teens to talk about these days, not less."
Several aspects of the story are based on real-life events, Leveen says, including the hate-crime murder of a Sikh in his native state of Arizona following 9/11, as well as the story of Pat Tillman, a football player who gave up his shot at the NFL to join the military.
And for those who like a little romance to temper the drama, Leveen promises there is also a very sweet romantic plot about Beckett and her secret admirer.
Leveen will visit Santa Barbara High School on October 13, 2016 for private classes. For more information or to set up a book talk, class, or interview, Tom can be reached at 480.544.2734, and at tom@tomleveen.com. He is on Facebook at /AuthorTomLeveen, and Twitter at @tomleveen.
# # #